Featured Event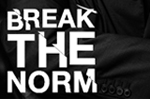 HR Festival Zurich – Break the Norm
The world of work is changing fundamentally. How do we want to redesign work? What promotes innovation? What makes sense? Never before have we questioned existing things in the world of work as much as today. With this year's theme "Break the Norm", HR Festival Zurich brings together over 6000 HR professionals to question the existing standards.
March 31 — April 1, 2020
Zurich


workhuman* Live
Inspirational keynotes. Informative breakouts. Warm, genuine networking opportunities. A fully human, fun, immersive experience.
Work Human Live will tackle the provocative topics like humanizing performance management, pay equity, diversity and inclusion, unconscious bias, and socially constructed change. You'll leave with a renewed sense of purpose inspired by the power of gratitude, with actionable steps to take back to your organization.
May 11–14, 2020
San Antonio, TX