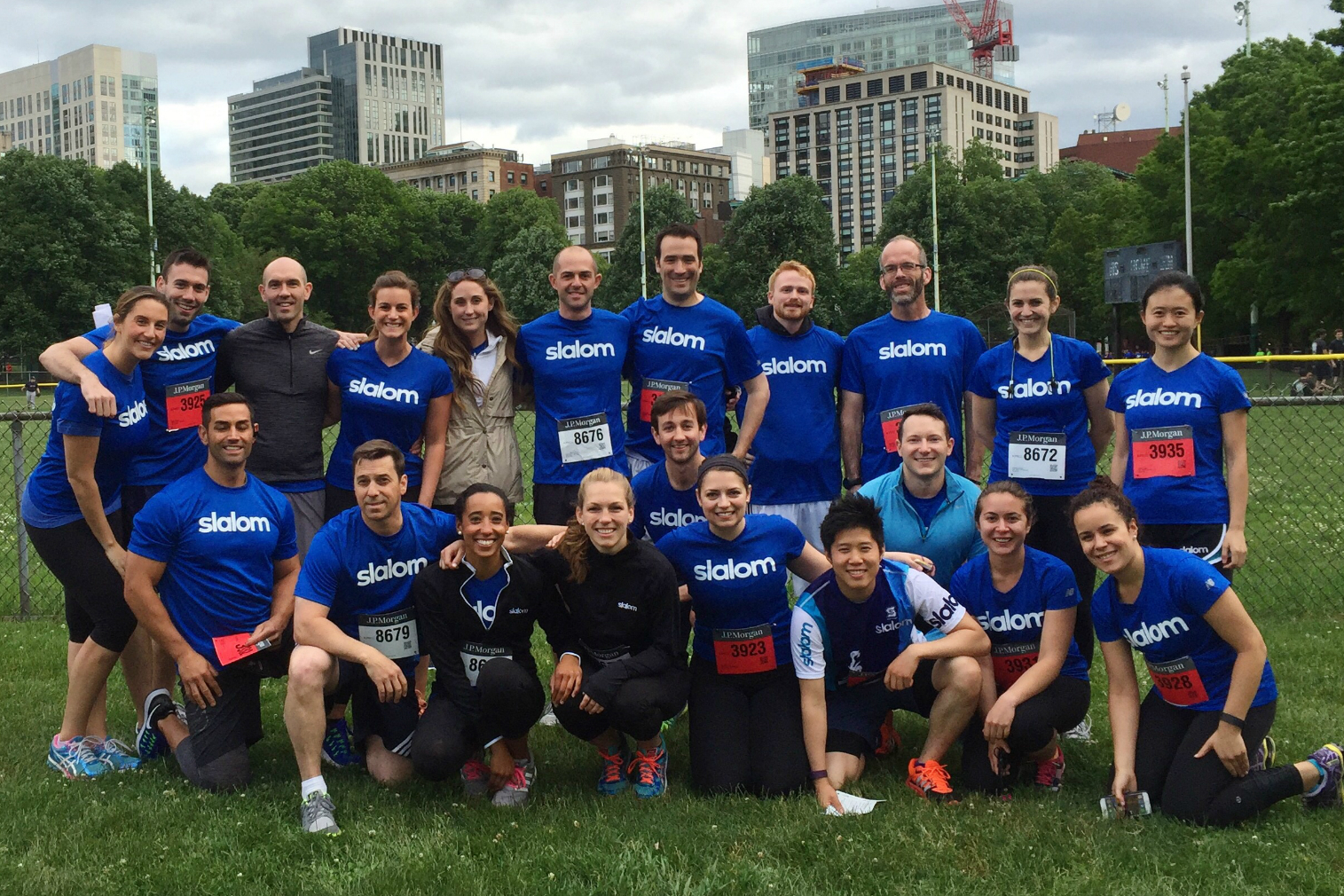 Nº 137
Interview with Dave Gartenberg, Slalom Consulting
Slalom is a business and technology consulting firm headquartered in beautiful Seattle, WA. The company, which is a division of Slalom, LLC, employs over 4,500 people across 25 offices in North America and London. Slalom has been named a best company to work for by numerous sources such as Forbes Magazine, Fortune Magazine, Consulting Magazine, Glassdoor, was recognised by the Human Rights Campaign's Corporate Equality Index with a perfect score of 100 in 2015, 2016, and 2017, earned the #3 ranking on the "Best Firms to Work For" list by Consulting Magazine and more recently was nominated for 100 Best Places for Women to Work. We asked Dave Gartenberg, CHRO of Slalom about their success. 
Congratulations on being nominated for 100 Best Places for Women to Work!
Whirling Chief: How important is it for Slalom to receive such a recognition?
Dave Gartenberg: Our focus is to create an environment where all our employees can do their best work for our customers.  Consequently, we focus on our internal employee engagement survey as the critical indicator of how we are living up to our aspiration.  That said, external validate from the Forbes, Great Places To Work and Glassdoor surveys are nice reinforcement to our employees and a valuable signal prospective employees.
WC: Can you tell us a little bit about your journey to creating a culture where women can thrive?
DG: It absolutely starts with the founder of the company, and supported by leadership. Our founder wanted to create a company that does amazing things for our customers.  As a consulting company, he realized that the only way that was possible in a sustainable and scalable way, was to create an atmosphere that lets our talent thrive – regardless of gender, ethnicity, age, orientation, etc.  Consequently, we have some basic tenets on creating the atmosphere that unleashes great performances.  It's a holistic approach that encompasses creating a physical atmosphere that supports collaboration, to events that drive connection, to management processes that focus on not just the "what" people do, but also the "how", etc.
WC: What does an organizational value mean to you as the CHRO of such a recognized organization?
DG: Organizational Values can be tail winds or head winds in an organizations evolution.  I'm not talking about the words on posters, or laminated cards on a desk, but the values that are actually lived and inherently reinforced.  Slalom is fortunate to have amazing values that start with the concept of "Do what is right – always".
WC: How, then, do you find organizational values relate to the workplace environment? And to employee motivation?
DG: Internally, it means not letting a policy stop us from doing what is right for an employee. Externally, it's about making sure  we create value for the customer or we'll rebate some or all the cost of the contract.  I use this as examples of how our core values are the key ingredients to the special sauce that makes Slalom unique.  You can find the our core set of values here.  Btw, an interesting fact about our values is that we have 10…no org expert would ever tell you to have 10 values.  So why 10?  Our values were defined by asking cross group of our consultants to spend time reflecting on their time here and telling us what they think our actual values are based upon their experience – what they saw peers and leaders valued/behaved.  So they are not aspirational as many companies have – but more retrospectively divined from actual experience.  This makes living them, inculcating them into new hires, etc frictionless.
WC: Many organizations struggle to find their true WHY. What's the process Slalom followed to make its meaningful and differentiated mark?
DG: Slalom is a purpose-driven consulting firm that helps companies solve business problems and build for the future, with solutions spanning business advisory, customer experience, technology, and analytics. We partner with companies to push the boundaries of what's possible—together. This "why" was present from the founding of the business.  Our CEO drove a highly engaging process which sought feedback from all our employees, and sampling of our customers, to take his original idea and clarify/expand/revise it.  While this process took a bit of time, there's an old adage that sometimes you go slow to go fast – this highly inclusive process allowed for a deeper understanding by our employees AND tapped into another old adage, that people will support what they help create.  To take this a step further, we get annual feedback from our customers on how we are living up to our "why" and our "how" (the values).
WC: The research and data tells us underqualified and underprepared men lean in twice as much as overqualified and over prepared women in the workplace. What do you make of this data?
DG: I have not seen that specific data, so its hard to comment on that…but I will I sadly concede the conclusion in implies.  From my reading and my experience there are two dynamics that tend to be at the source for inequity for women in the workplace. The first is at the start of the people's career.  Studies have shown that women tend to accept the offer "as is" and men negotiate – so this creates an inequity that compounds over time.  The second factor highlighted in other studies is that women wait until they are ready for a (promotional) role before applying, where men frequently seek the stretch opportunity when it feels close.  While the dynamics are simply stated, the solutions are a bit more complex to solve.  Elements of a holistically approach to fixing the gender gap include hard and soft changes in an organization's approach.  Systemically, recruiters can watch for equity issues at the start.  On the softer side, leadership can create a culture that both encourages women to put their names in consideration for stretch opportunities.  Again, a highly complex problem that requires a holistic set of responses to ensure the headwinds that drive the gap are turned into tailwinds that create parity.  On a related note, I'm pleased to share that Slalom goes through an analysis to ensure we have parity between our genders (as well as other segmentation ie ethnicity, etc)
WC: You were also selected as a Great Place to Work. We can't help but wonder: Are the two awards somehow connected? Also, how do you make inclusion a lived value inside an organization?
DG: Absolutely!  Having a holistic approach to creating an environment where people can do their best work, benefits all employees.  We are living proof as evidenced by our recent distinctions.  In the past year, in addition to earning the Great Place to Work, we earned best places to work, for Women, Minorities, Millennials, etc. Building the muscle that helps leaders how to unleash each individual's unique talent, is right for the individual and ultimately benefits our customers!
WC: For those organizations wanting to create environments where more minorities can thrive, what tips (2-3) would you share?
DG: Align – this is a space where it's easy to confuse activity with impact.  Before an HR person spins up a lot of well-meaning activity, it pays to ensure the leadership of the company is truly committed to creating a great environment.  Ensure they understand the business value in creating the environment that unleashes potential and that it's just not a head not to something that sounds like a "nice to have"… do NOT start this work till they understand why they "need" it to be successful for the long term.
Listen –  set up safe opportunities for your employees to honestly share their experience, concerns and hopes.  Whether that's an employee survey, round tables led by a trusted advisor, etc, listen and seek out to understand what the issues are.  Do not get defensive or try to convince people of something different – the purpose of this step is to surface the realities and perceptions.  One cannot fix what one does not understand.

Leaders are a key element of any workplace: they playRead more…