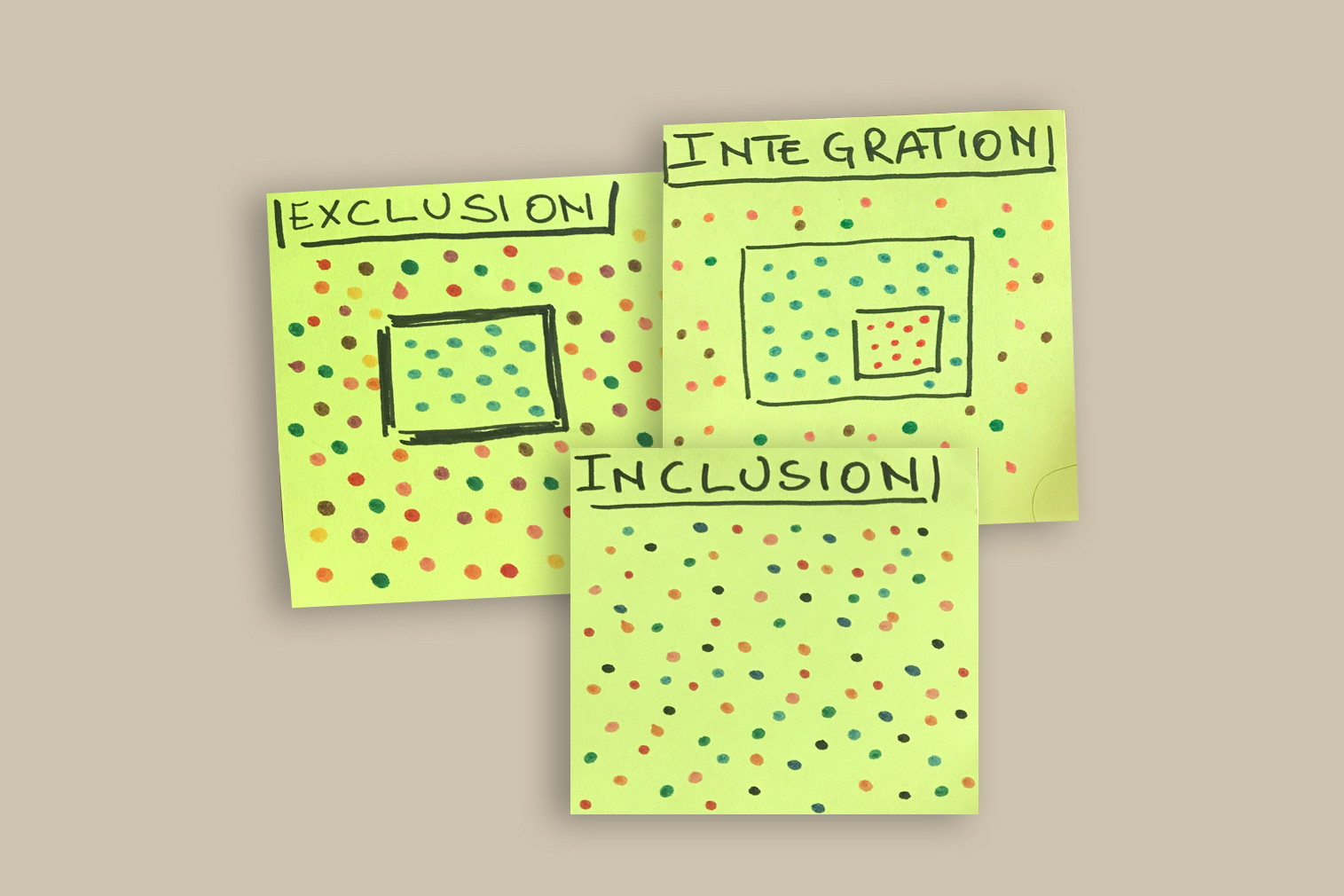 Nº 138
3 Simple Things We Can All Do to Advance Inclusion
By Fateme Banishoeib
Inclusion is a passion for me and not just what I do for a living. The recent news around the software engineer's 10-page screed against Google's diversity initiatives going viral inside the company, sparked action and heated debate.
In the memo, "Google's Ideological Echo Chamber," the author argues that women are underrepresented in tech not because they face bias and discrimination in the workplace, but because of inherent psychological differences between men and women. There has been a lot of talking on this memo, with many dissenting as cheering voices. What it shows us is that ultimately dialogue is needed more than ever.
We cannot neglect the impact of stereotypes, biases and century of social conditioning on the life of all of us. It is very tempting to point fingers against this memo and neglecting that we are constantly bombarded with the publicised use of negative stereotypes in mass media and social media.
It requires us to turn the mirror back and ask ourselves where the process has failed. This isn't a failure of a single person or a lack of acknowledgment of all the good works that has been done. Yet, we have to admit that if we think of how to bring more diversity in the workplace and in society only by looking at the numbers of women on a team or on C level for example, we are neglecting an entire world that is under water and that has much bigger impact. I am talking about inclusion.
If for a moment we assume we have achieved in a team equal representation of diverse gender, ethnicity, age, etc., it does not mean that the "diverse" employee is not being marginalise. Moreover, what would happen in face of a challenge or a conflict? Can diversity alone bring true benefit?
Diversity becomes a burden when not paired with inclusion. Only when combined they become a competitive advantage.
My answer is that is going to be challenging and a recipe for disaster as diversity when not authentically included will result in people falling even far behind and anchoring in old stereotypes.
If you and your organisation truly want to work towards inclusiveness, part of your personal strategy and your organisational strategy needs to have a willingness and openness to discuss, to educate and understand the impact of actions and behaviours. At times it feels like there is a persistent cloud around us making difficult to move pass the gap of inclusion. The real work is in the clearing of the "cloud" through building awareness and recognising behaviours and practices that are set with good intentions in the mind and eye of the beholder, but do nothing to move toward equity.
We all have an individual responsibility to inclusion. An organisation can put into place procedures, policies all well intended to be inclusive. But we cannot neglect that this procedures and policies come alive and are lived by the individuals in the organisation. They, we are the ones who are either aligned with the goals and practices or not. How we act, speak and behave are the evidences of our beliefs and biases.
Here are three things we all can do in the workplace to move forward our (because they are ours they are not the company's) inclusion programs:
Ask yourself if your beliefs are aligned with the companies value around diversity and inclusion. If they are not talk with others to gather different perspectives and educate yourself. Everyone has a choice. The choice to be part of the problem (of the lack of inclusion) or you can be part of the solution that supports creating an inclusive environment where everyone is treated fairly and can have the opportunity to succeed regardless of age, gender, background, etc.
Practise inclusion not only integration. What that means? Let's go back to the definitions. Integration is: incorporation as equals into society or an organisation of individuals of different groups. Which is the case when organisations create a dedicated group to address minorities, e.g. women dedicated groups, etc. Inclusion means that a person with a disability, women, whoever, has the same rights, access and choices as everyone else in a community.  In this short video I provide with a visualisation of this concept and ask you some provoking questions: Inclusion is a universal human right. Do your policies advance inclusion or integration? If you answer is integration, it is time to look at those policies and revise them.
Measure whether the "diverse" employee (I should probably say all employee) is heard and valued rather than simply measuring their presence in the organisation. This is not as simple as reflecting their presence. Here some tips to start measuring the right indicators; include compensation, promotion trending and hierarchy.
These three steps support us to remain open and attentive of diversity and our capacity to include. Investing on the three is crucial to have a bigger impact on the entire society not only in the workplace.

Leaders are a key element of any workplace: they playRead more…