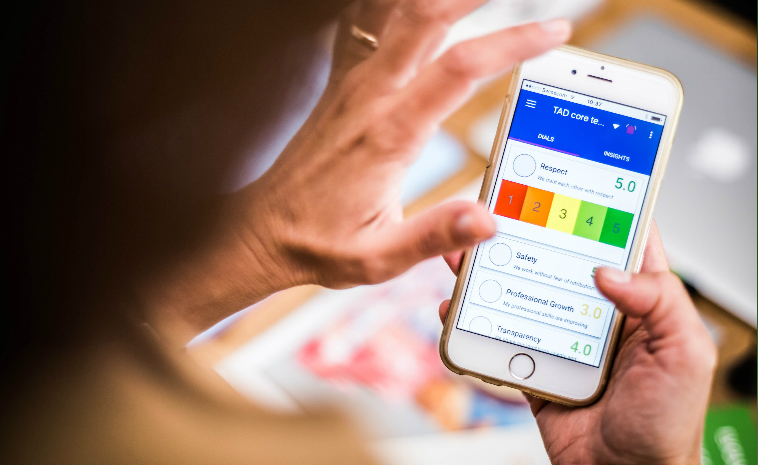 Nº 72
Can new age engagement tools save us?
Being a manager is a difficult task. (I know, d'uh! But hear me out…) As a manager, you often need to manage yourself, your team, and your business all at the same time. You need to drive your self-development while trying to maximize your leadership impact. You need to work towards building a high performing team while sharing success. Finally, you need to demonstrate results while showing lasting value for shareholders.
Seriously, being a manager ain't easy.
But the most difficult task of all? Probably managing the emotional side. As someone with people management responsibility, you not only have to understand and manage your own emotional intelligence, you also need to respond to others' needs. Worst of all, you never really know how you're doing. Well, at least until someone informs you otherwise.
In the old days, companies used tools like pulse surveys once every year or two to see how its employees were feeling – whether they were proud of the company, happy to be working with their group, satisfied with their managers, etc. In recent years, more companies have introduced peer feedback processes to better understand how its managers fared in motivating and engaging its employees. Today, with the digitalization of the workplace, we have a merging of 'employee engagement' tools. It probably comes as no surprise to hear many of them are available in the form of phone apps.☺ If you haven't yet gotten your hands on one, I highly recommend you do.
In a couple of our client groups, we were asked to share this experience. I have to say none of them were without hiccups. One of the apps we used had the right poll choices, but we struggled to find a good rhythm to provide feedback. The other app not only had functional issues, but lacked the functionality to show aggregated results.
Nevertheless, it's great to see technology making its way into people practices…
Having said that, the question remains: Can these engagement tools serve people managers and the broader organizational community well? We're not sold just yet…

"A character is the willingness to accept responsibility for one'sRead more…