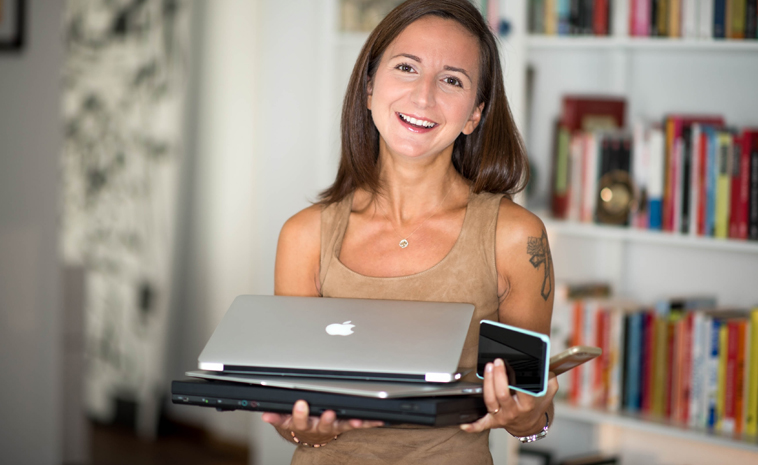 Nº 44
Digitalization of Work and Impact on HR.
If someone were to come and ask you as a Human Resources professional, "Which would be the one area you are most behind on?" what would you name?
For us at Whirling Chief, this is clearly the digitalization of work space.
In his book, HR from the Outside In, Dr. David Ulrich lists six competencies required to transform HR in creating more value. These include:
Credible Activity: being able to form relationships of trust with others while having a strong point of view about the business.
HR Innovator and Integrator: understanding the business and knowing how it makes money and serves customers.
Strategic Positioner: contributing to the formulation and implementation of strategy by creating strategic stories and aligning HR practices and leadership behaviors.
Technology Proponent: making sure the day-to-day work of HR is done with flawless execution by improving utility of HR operations.
Capability Builder: ensuring that HR practices around talent and organization are innovative and integrated.
Change Champion: making change happen, and sustaining that change into new cultural norms tied to customers.
Of these six competencies, do you know in which ones we are  commonly most and least effective?
We're least effective at being 'technology proponents,' followed by 'strategic positioners!' And most effective at being 'credible activists!'
We have to ask ourselves, then, can we really survive within our function and have our service be of value without embracing the digitalization of work?
The answer is absolutely not.
Where the use of digital technologies is becoming the business model (or a part of the model) to provide new revenue and value producing opportunities, we need to consider the human and organizational implications of that shift.
In a recent article, "How the digitalization of work affects us all," the World Economic Forum highlights from its Digital Media and Society report that digitalization has enhanced the "flexibility for workers and employers, boosting productivity and enabling greater work-life integration."
That is fantastic development! What a wonderful opportunity for us to embrace life and help shape the future of the workplace?!
This does, however, require us to want to be more self-sufficient and get closer to technology. We need to start understanding how the coming generations see life as something not separate or different than work. We need a deeper appreciation for remote work possibilities, access to networks, etc. There is a completely new talent force, and they yearn to work as independent consultants now. We call them 'Agile Talent,' and we need to start understanding how to bring these people in and out of organizations. The 'connected' managers want to access their organizational data, and analyze, parse, and ask questions; we need to consider how to serve them accordingly.
We can hear you say, "But where do we start?!" Just imagine…
Whether you are a HR business partner or a business leader or a management consultant, we'd encourage you to close your eyes and dream of the workplace of the future. What does it feel like to you? Is it:
Flexible
Accessible
Transparent
Authentic
Enjoyable
Productive
Result-oriented
Fun?
Then show the humility to accept that times are changing…and what a great intersection we've reached to evolve things!

I have been on the road the past four weeks.Read more…