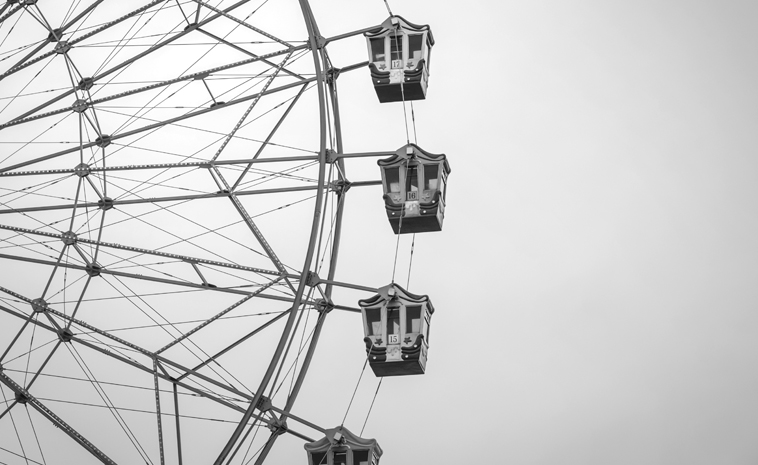 Nº 28
Job Rotations: Time to pull a 180°?
Pop Quiz: What's the number one attraction factor driving millennials to join one organization over another? Time's up! Competitive wages? Nope, that's number two. More learning programs? Uh-uh, third. The top reason a millennial wants to come work for you is the opportunity for career progression (according to a recent study of PWC1).
Job rotations is a technique used by employers that lets employees rotate their assigned jobs throughout their employment.2
There are several good reasons why employers practice this technique:
To promote flexibility,
To serve different learning opportunities,
To advance career progression, etc.
With the rapid change of today's business environment and transforming models of learning, however, job rotations are also up for reconsideration. The shift in global business has inevitable impacts on our jobs. In World Economic Forum's January 2016 report, "The Future of Jobs," one of the new trends mentioned is the frequent change of organizational structures. If we consider the change in business models to drive frequent structural changes, we can guess there may be a skills stability issue in the market. For this, we may actually consider keeping people in their roles just a tad bit longer, to have them over time grow the specialized expertise we require of them.
The other consideration is with new and emerging roles. Did we have a 'talent scout' role in the past? A 'video blogger?'  A 'trend catcher?' No, no, no, and definitely no! It's virtually impossible to predict what roles will emerge, and when. That's fair. In any case, though, as structures, roles, and realities evolve, we may need to consider hiring professionals with everlasting curiosity and openness to try new roles and responsibilities?
Finally, we need to rethink learning. As organizational and individual boundaries become blurrier (due to economies of scale), we need to consider creating flexible work arrangements and seizing customizable platforms that allow contractors, independent workers, full time employees, and customers to better collaborate.
For these reasons, expect job rotations to evolve. Perhaps we consider creating a matrix for allowing people to 'cook' in a particular role before moving them. Perhaps we need to rotate them fast through smaller assignments to advance their flexibility. Or, perhaps, we need to consider job swapping between external and internal roles. Whatever we decide, the future of job rotations will surely look differently. Hopefully millennials will still know a good thing when they see it.
1 http://www.pwc.com/gx/en/issues/talent/future-of-work/millennials-survey.html
2 https://en.wikipedia.org/wiki/Job_rotation

"A character is the willingness to accept responsibility for one'sRead more…