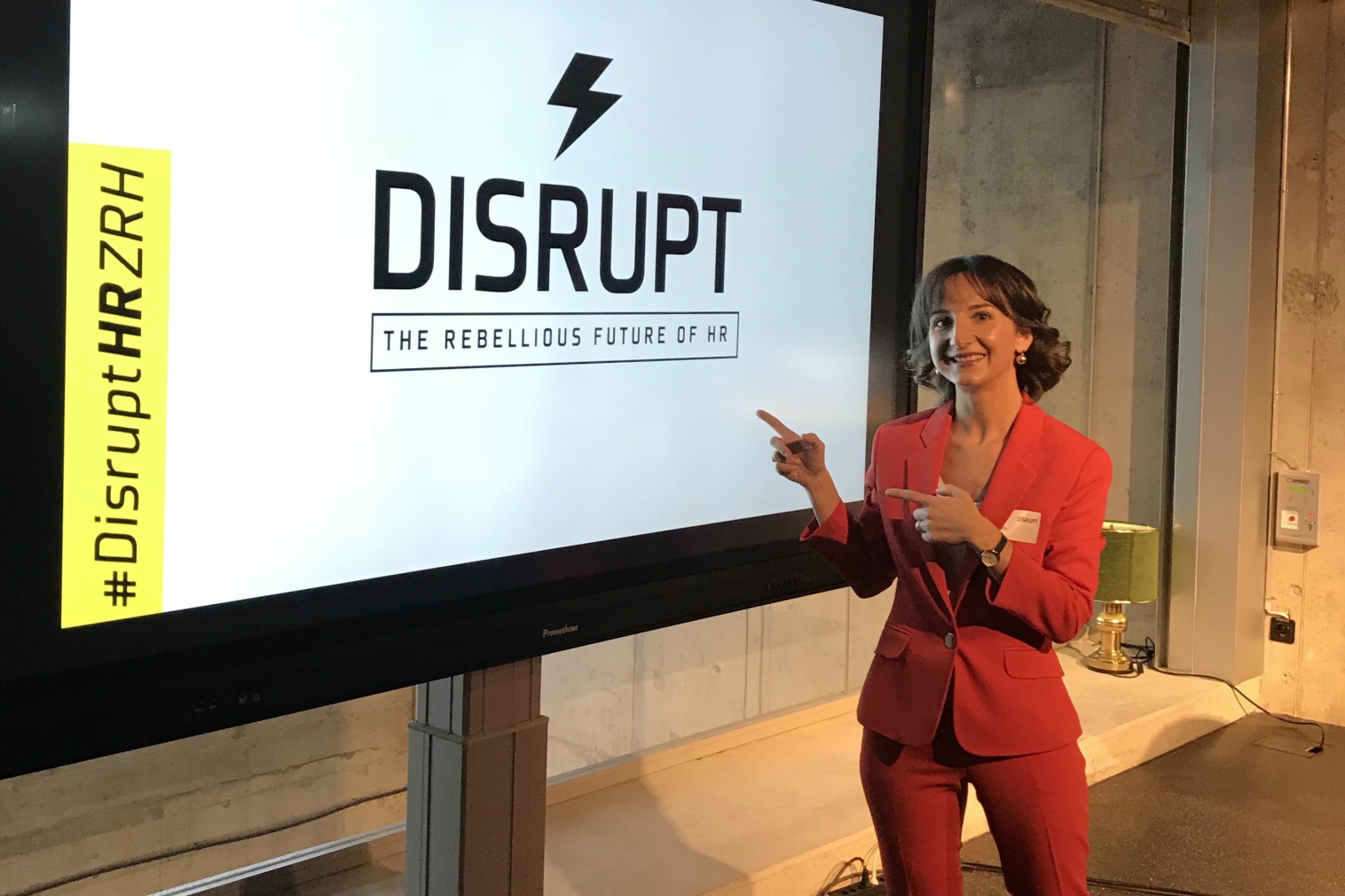 Nº 145
Taking 'Human' Back in Human Resources (& Business) of 21st Century!
Last week, I shared the debut stage of Disrupt HR in Zurich with my most valuable colleagues, Reto B. Ruegger, Hari Abburi, Pierre Olivier Botteron, Judith Oldekop, Leandra Amsler, Sandro Pisaneschi, Mirjam Schaffner, Angelo Ciaramella, Leo Marty.
What a great organization and by the virtue of this article, let me publicly pass my thanks to our hosts, Lena Schwerzmann and Timo Plattner again.
There were several topics we covered from career transitions, to culture fit to agile HR modeling to artificial intelligence to generations – all equally interesting.
My topic? Taking 'human' back in 21st century business & HR, of course! 🙂
What does that mean? Let me try to explain…
We undoubtedly live in an age of uncertainty and change. Everything around us evolving with the dynamics of globalization, digitalization, and democratization. The definitions we cling to dearly as a society – from political to psychological – are all evolving… The concept of work is no different. How we think about work, work places and organizations is also evolving. And yet, when we look at the global workplace statistics, we see not a lot has evolved in terms of our work experience in the last 20 years.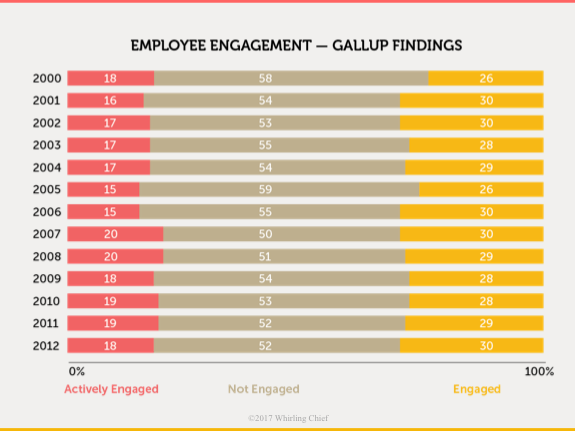 In fact, some of the current data would tell us, for example, ~48% of people feeling 'unsatisfied' at work and 13% of is engaged globally. Or, that 40% of workers reported their job as being very or extremely stressful and 25% have feel like screaming or shouting. Or, WEF reports gender pay gap is projected to close by 2186.
It seems we have long forgotten about the value of business. It seems that we have created beautiful structures – big massive organizations, corporations – that can produce goods and generate services and money and yet, at the same time, slowly diminish our collective resources and soul.
Whether we accept it or not, it seems OUR work places are full of people who are confused and/or frustrated. It seems either they can't work flexibly, leverage technology, dress their preferred way, communicate in their natural voice, catch a good balance, receive support from their managers and/or simply are not presented the right opportunities. For one reason or another, it seems they struggle to bring their best selves forward.
But it doesn't have to be this way…  We know there's a better way. We know, for example, investing in employee experience advances organizational effectiveness AND profitability.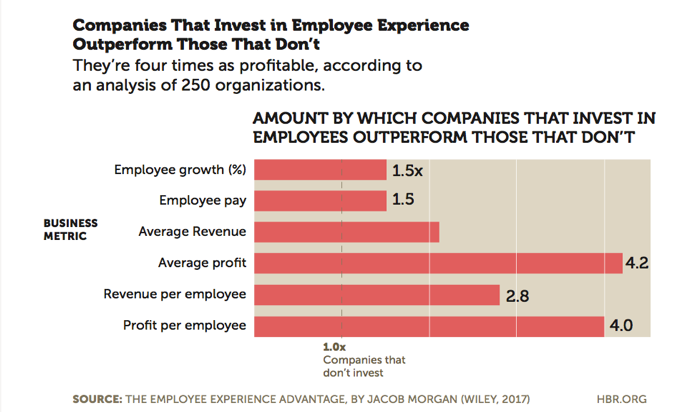 We also know organizations that thrive, thrive at an individual and team level first.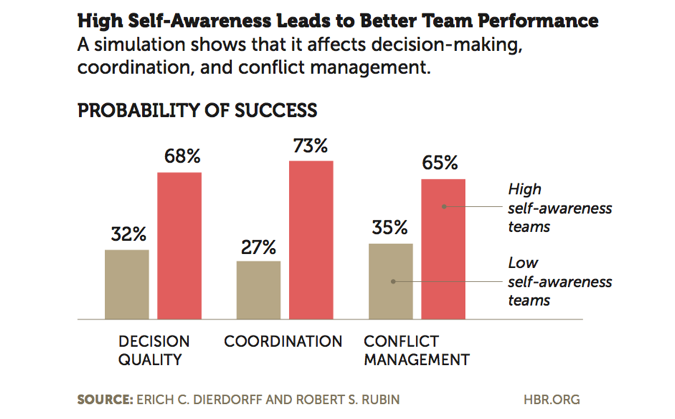 Yet, when we consider most corporations, despite the mobile technologies in our hands, we are still leveraging leadership and management practices from the Industrial Era.
The irony of all this is those very same corporations, all around the world look at a handful of others and wonder how they are so successful? How are they driving innovation? How are they generating growing revenue YOY?
Well, all studies show us that those organizations we collectively admire are NOT driven by the need to prove their capability. Instead, they are driven by the need to advance human lives. On the inside, they care about employee experience; and on the outside, they work to advance customer experience. They are focused on people first!
So, as future leaders of HR and business, it is time we ask ourselves: What do we stand for?!
We speak so much about consolidation, outsourcing, automatization, future of jobs, but do we have the right to claim to be 'strategic' when so many people are suffering at work day to day? What is the real value of business? What does the future of work look and feel for us? What is the minimum quality of life we are willing to settle for?
There are many aspects of business we believe requires innovation. A few I included in my keynote last week included:
It is time we redefine our leadership philosophies. It is NOT okay for the business to say, 'let's get rid of HR' while continuing to exercise leadership in elevated circles as it is NOT okay for HR to say, 'it is difficult to influence business'. We carry a mutual responsibility in the creation of work experience, and we need to jointly redefine what that means for business 4.0, 5.0, 6.0.
It is time to strip ourselves of this epidemic process-orientation. We have built beautiful machines very successfully that no longer do any good for anyone. Traditional hierarchies – for the majority – no longer work. Dangling carrots from sticks doesn't motivate 21st century worker. There is no innovation without collaboration; no integration without inclusion. We need to take time to introduce science – evidence based science – into our business & people practices and innovate!
It is time we truly integrate data & technology into our ways of working. Complex environments require simple ways of working. We must first understand our own organization data – not just HR, also business data (what drives people, what unifies them, what enables/disables them) to tell a story; to then utilize technologies and drive employee engagement & productivity through it. Introducing technology and data on top of our day to day only makes things only more complex. We must integrate and adopt simplicity as a key principle.
It is time we build not good, GREAT managers. It is NOT okay to hire/promote just anyone into people management roles and/or expect people to learn by doing (when it comes to people management). Would we let our children be taken care of by an untrained nanny? Why do we turn a blind eye to ill management practices? Do we not care about our adult well being? We need to make it relevant, we need to make it personal, and yes, we need to invest in every single person, one at a time.
Finally, building cell phones, shoes, driverless cars or selling life insurance services, the baseline is all the same: We are all in the business of people.
I am inviting us to remember the true value of business: to bring additional value to our humanity (through service and/or goods).
I am inviting my HR & business colleagues to claim 'human' back in our businesses!

"A character is the willingness to accept responsibility for one'sRead more…