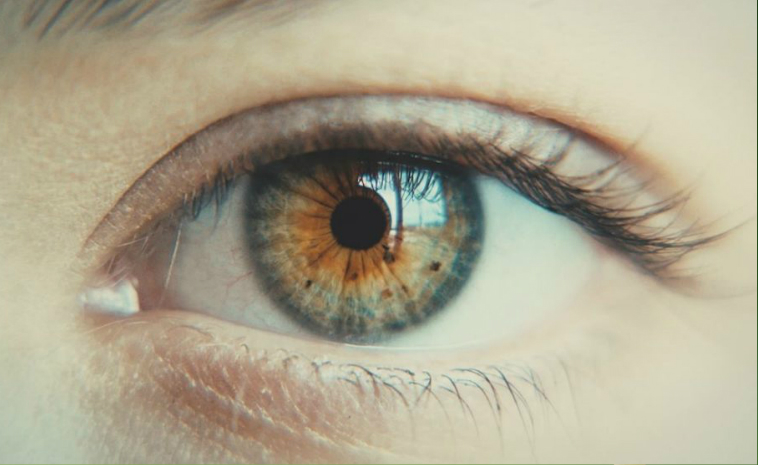 Nº 67
TEDx Talks About People First
I recently attended my very first TEDx event, in Zurich. Not only was it my first collaborative event in this city, but its theme was incredibly personal to me: People First.
I once found myself in the middle of an exchange between two HR colleagues. One said, "I joined Human Resources out of my love for people," and the other replied, "Then you're in the wrong field." The truth is we can't pass judgment on people for trying to fulfill their life's passion. If a HR colleague is passionate about people or cares deeply about human connection, more power to them, I say. Would that passion shape their motives? We don't know… Would those motives turn into thoughts that reflect on their behavior? We don't know… Would their behaviors make it easier or more difficult for them to be effective HR professionals? We simply don't know…
What I can tell you is that I did not join Human Resources out of my love for people. In fact, I didn't even start my career in Human Resources. I studied to become an Industrial and Organizational Psychologist because I was and still am deeply interested in human behavior in the workplace. As a young consultant with Deloitte (& Touche, at the time) in 90s, I loved being a part of human capital work, analyzing an immense amount of organizational data to find patterns of behavior. I loved having room to think creatively and collaborate with business leaders to build refined practices to overcome certain hurdles. I loved hearing employees remember my name to say, "Thank you – your help made a difference in my day to day." I loved being able to turn critical business leaders into confident, trusting leaders for the benefit of others. I simply loved (and still love!) taking organizations by the hand to bring them forward and finally leaving them in a better place.
Perhaps I didn't join the function out of my love for people; however, being an expert in I/O psychology, I know one has to genuinely care about individuals to have any impact on an organization. Organizational effectiveness work (in-house or out-sourced) does not and will not work if you can't speak to the minds and hearts of people on the ground.
It is that very intersection (of minds and hearts) that made the theme of TEDxZurich personal for me.
I'd like to share with you some of the highlights of our conversations…
Kicking off the event was Suzan G. LeVine, United States Ambassador to Switzerland and Liechtenstein. LeVine talked about diversity and gender equality in the workplace, and shared some of her personal experiences as an ambassador. Probably the most impactful slide she shared was the following, where we see a huge bottom line disparity between those Fortune 500 companies that have 3+ women in their board vs. none. Now that's something for us to really think about.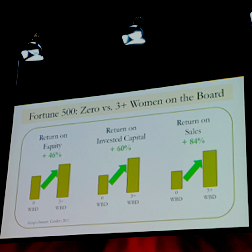 Later in the morning, we heard from Prof. William Schabas, Professor of International Law at Middlesex University in London, who educated us about the progression of humanity. For example, the professor talked about how, at the start of his career 40 years earlier, he could not have dreamed of countries eliminating the death penalty; and yet it is now more and more a reality. He articulated the progress humanity has made on some equality measures (i.e. slavery, women in the workplace, sexuality, disability), but also pointed out two areas where we continue to fall short in making progress:
Equality in economic and social status
Right to freedom of movement
Between my own teary eyes and those of my American colleagues (whose tears were notably mixed with those from the recent election), Prof. Schabas finished his presentation by saying he still has hope we will continue to make progress and that "humanity doesn't need more walls, we need more bridges" along the way. What a beautiful sentiment…
Another wonderful conversation later at the TEDx event was about our basic human need to stay creative. Cristina Riesen, an entrepreneur and startup mentor, shared with us her story of growing up in a communist regime and how creativity lit her path during the most difficult times. She said (and I agree wholeheartedly), "creativity is the world's most underrated resource." Another good sentiment for us business leaders to remember.
In the afternoon we had many technology discussions, like how technology supports humanity and vice versa.
Later, we switched gears to the workplace. Dr. Alexander Wagner, an expert in the area of behavioral economics and corporate governance in ETH, highlighted how we need to be deeply mindful of our "protected values" in the workplace. In other words, we should maintain our standard of conduct and cultural values… and our number one priority as employers should be to select the right people aligned with those values.
Shawn Achor, a researcher and speaker on happiness, shared five measures of positive psychology in the workplace. Notably, he discussed how happiness and success can compete with one another at work, especially if they are not clearly defined – you can work hard and deliver great results, but is it worth it if you kills yourself in the process?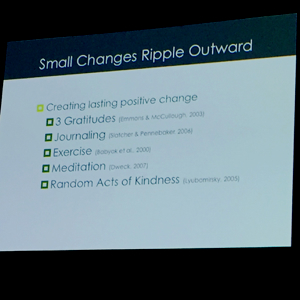 Now, in promoting our online collaboration platform, we have been talking a lot about how humanity is going through a shift; how we are at the cusp of redefining ways of doing things; how technology is calling for us to rely more heavily on data (to drive more accurate decision making); how people are longing for systems, processes, and procedures that work to their benefit (vs. other way around); and how employees are craving a better integration of individuality in the workplace.
For those leaders as determined as we are to put people first, we invite you to hop on the bandwagon. Help us usher in the way to make work a better place for many, by helping HR and business leaders focus on the right practices that bring the best out of people – in terms of engagement, productivity, and satisfaction.
For this, we want to bring best-in-class business leaders – the most recognized HR professionals around the world – together in one platform to share their knowledge and expertise. We want to engage in conversations with employees. We want to build bridges with managers. We want to support our business and service functions (like HR) move into its next phase.
But we can only accomplish all of this with your support.
I have just one thing to ask of you: Will you please join us by subscribing to the Whirling Chief platform, our social media channels, promoting hot topic debates, or by simply helping us connect to your leaders? Because people really do come first!

One of the most frequent questions I get regarding ourRead more…