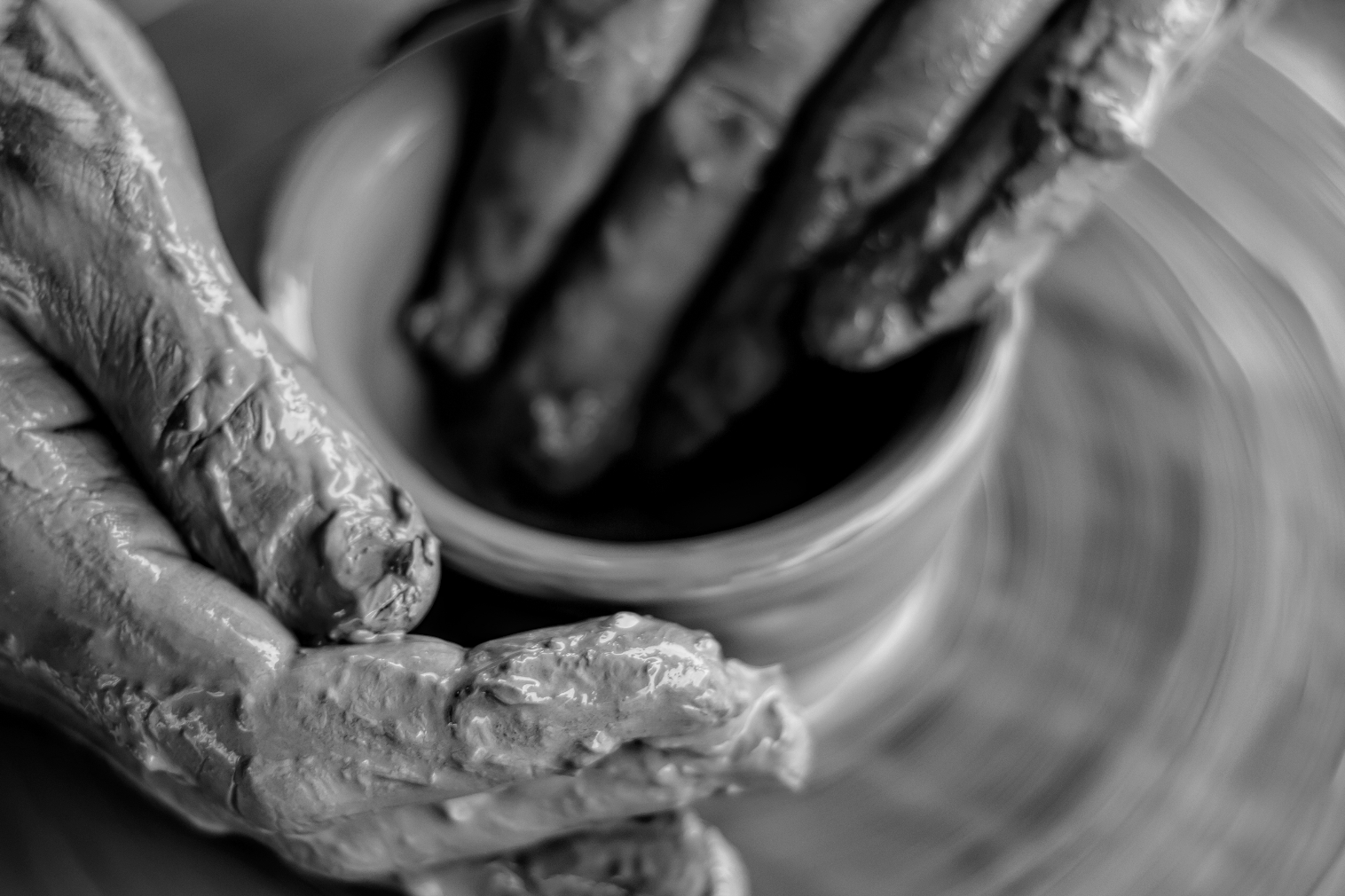 Nº 117
The Problem with Change…
There seems to be so much being published about 'change' in all management and leadership journals at the moment. Indeed, if you Google 'change,' you get 3.7m hits to study. And, as you look round the world (particularly in the world of politics), we seem to be voting for change. That is of course by definition, not what we currently have – even though we don't know what it might bring or where it might lead us!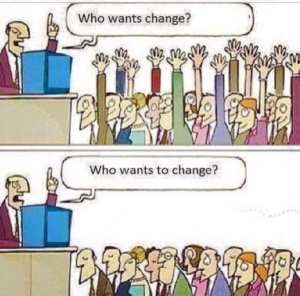 So let's get back to a few fundamentals, and some very human principles.
Change has been a constant in our human experience, and how we've handled this is one of the main reasons why humans are the most successful species on this planet. (This point might, admittedly, be the subject of further discussion.)
Charles Darwin famously made this observation in the 'Origin of the Species' in 1809:
"It's not the strongest of the species that survives, nor the most intelligent, but the one most responsive to change."
"Responsive to change." That's interesting. Darwin didn't, for example, say the "best at it" or the "best to be able to predict it," or even "the best equipped." He was quite specific: "The most responsive to it."
People often talk about how we as humans 'resist change,' so how does this fit with being most responsive to it? Especially when it's so central to our evolution?
Well, we in WhyNot don't actually believe that people resist change. We believe that people resist being changed…
"We don't resist change, we resist being changed."
If we feel like we have the freedom to choose, to be the authors of our own destiny (i.e., be responsive to the change, rather than have it forced upon us), we form a different relationship to it. In this way, we believe that the power of choice is such an important and underutilised human attribute in business today.
So, given this belief, how does it help us to think about positioning change inside our organisations?
Rather than trying to change people (as in the cartoon above), maybe our role as leaders is to create the vision, environment, and circumstances for people so that they then choose to change, and then provide the guidance and tools that are useful to enable them to best fulfill on that vision.
Often our clients are struggling with how to make change sustainable – long after the initiative, programme, or consultants have gone. And we answer by quoting Erick Fromm.[1]
"Ultimately, all sustainable change must come from within."
For change to be sustainable and, indeed, evolve further over time, it must ultimately come from within – within every single person inside the organisation. This is why, upfront, it is essential to spend some time engaging people in 'Discovering their Why' and contributing to the organisation's Why Discovery,[2] and enabling them from that place to create a vivid picture of what they are all working towards. When we do this, everyone is acting as a change agent, working towards a future that they want to create because it matters to them.
Evoking leadership in this way in everyone, leadership to be part of something bigger than themselves, something that really matters to them is the kernel of sustainable change. When people start from this powerful place, change takes on a new meaning, and feels natural. We find that people are willing to take on new ways of working, step up and choose to follow procedures, choose to speak up, choose to intervene for themselves, and not because anyone else is trying to get them to do this. When this happens, people are a huge source of power, and they have infinite capability to change and take on new ways of working.
One client recently described this as 'creating a wave of change.' After discovering their Why and focusing this energy on their most pressing needs, new ideas and innovations emerged, teams were formed and, indeed, after due consideration, many of the current ways of working were challenged and changed.
For us, leadership is about simplicity, whereas management is about handling complexity. Leadership begins with understanding your Why and then taking a stand for something, based on Why – then it is about enrolling others to help bring that commitment into reality. It is also equally important to recognise that being a leader is a personal choice that anyone can make. Leadership is not a title role or position, but a burning desire to create a world that we are all proud to be part of. Leadership exists in everyone. Successful change starts with evoking leadership from a Why, from purpose, cause, or belief, and then letting motivation and inspiration arise naturally from this. Then, and only then, can this energy be channeled, by providing the methodology, tools, and development to allow breakthroughs to occur.
In this way, we hope that we can all become more responsive to change…
[1] Erik Fromm, social psychologist, psychoanalyst and humanistic philosopher
[2] A process by which the purpose, cause or belief is discovered and put into words and stories

One of the most frequent questions I get regarding ourRead more…