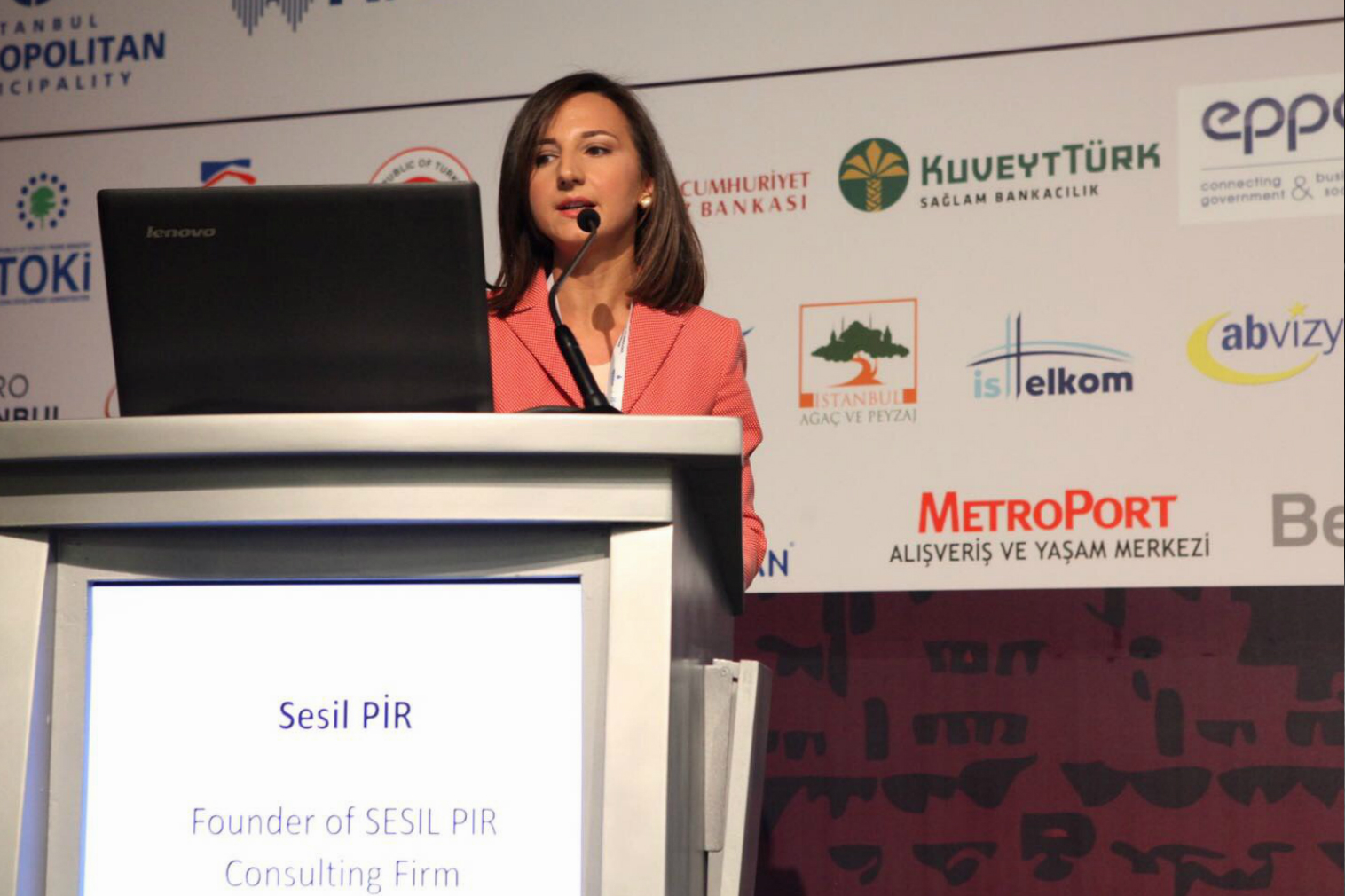 Nº 118
What Does the Future Hold in Store for Us?
I recently attended the 2nd World Technology, Entrepreneurship, and Innovation Conference, hosted by Istanbul University. I had the immense pleasure of representing my home country, Turkey, and my discipline of studies: people management and organizational effectiveness.
As we stress time and time again through our articles and v-blogs here on Whirling Chief, the world is at interesting crossroads. From psychology to spirituality, all that we hold close to our hearts is evolving. Even the way we think about humanity and our world is evolving. The world of business is no different…
You name it, the way we're doing, well, virtually everything is evolving: manufacturing our goods, servicing our customers, funding our visionary ideas, transporting our goods, consuming our products and services…ad infinitum. And our preferences and tendencies as human beings are evolving in parallel.
As we peer into the crystal ball – one technology that thankfully remains the same! – we see ahead to the year 2030 and find such possible technological advancements as:
Full-Automation
Parts of our manufacturing and construction lines are automated. A recent study suggests 47% of all manufacturing jobs globally can be fully automated, should we manage the balance between feasibility and cost. Though we're unsure of the final impact, it seems relatively safe to assume certain jobs will be effected (read: eliminated).
Self-Driving Trucks
Self-driving cars are already a reality. Coming soon: tractor-trailers without a human at the wheel. Knowing there are over 1.7 million trucks transporting goods across the US alone, what does this mean for the future employment opportunities of our drivers?
Paying with Your Face
China is working on face-detection systems to be leveraged for payment authorizations, to access facilities, and to identify criminals. As our mobility increases, what will this mean for making purchases in one part of the world vs. another where technology may be lacking?
It is without a doubt that business procedures, tools, organization, and governing processes will continue to evolve with the impact of technologies, globalization, digitalization, and democratization.
When I reflect on conversations with academic and business leaders from around the world at the afore-mentioned conference, some key considerations and trends stand out for me. I'd like to share some thoughts:
1- We need to be thoughtful about the definition of technology – there are, broadly speaking, two different ways of thinking about it. The first is strictly functional: You look at what a tool does, how it interacts with other tools, and helps users achieve their goals. A hammer driving in a nail would be good example of this.
In the second, broader perspective, technology is seen as regulating relations between people. A hammer doesn't just hit a nail, but builds a wooden house in which the distinct family unit can wall themselves off from the world, as an example.
In business and at the place of work (which, for me, is highly complementary), we need to consider having both definitions to the degree it helps ease productivity, removes obstacles, and fuels innovation and inclusion.
2- Innovation and entrepreneurship are fueled by the same values. Many times, mistakenly, we think of innovation as something happening inside a corporate organization and entrepreneurship as something happening outside a corporate organization. In reality, within and outside the corporate world, innovation is fueled by individuals whom, independent of their employment arrangement, have a focus on enhancing a particular experience. We differentiate entrepreneurs in the way that they take financial risks in search of a potential profit.
That desire to enhance a given experience for a customer, colleague, or oneself is fueled by the same values of independent thinking, risk taking, continuous learning, value search, and service-orientation.
3- Innovation is not just about technology. In business and in our personal lives, we tend to think of innovation as a brand new technology. It is very true that many innovations often have a technology component; however, not all technologies have an innovative edge.
Innovation is about doing something in a way that's different than before, often more efficient with a better quality output at the end.
4- The factor of an ecosystem in getting the best out of any organism is more powerful than we think. In our bodies, how a virus acts depends heavily on the condition of our overall health. In society, how people behave has a lot to do with prevalent norms. Likewise, for a business, the impact is highly driven by the overall culture of the organization.
The ecosystem of 21st century business has an immense potential to feed itself by leveraging technology, innovation, and entrepreneurship. To achieve a recyclable, healthy, and a sustainable ecosystem, it is imperative for the business (small to large scale) to form close relationships with academic institutions and government sectors in deciding how to best utilize resources currently available to them, and how to drive advancements ethically and equally.
5- People are truly at the heart of everything we do. Rethinking the concept of work, the evolving work experience, new groups of workers, and also how we think about jobs is important.
What's becoming more and more evident for me (as I speak to more and more business leaders around the world) is the human-focus we need to embed in everything we do in business.
The revolution of robotics, automation, and AI will likely have an impact on how we work; it will not, however, replace our humanly need to connect, to contribute, and to be recognized. We have to be extra careful in not creating what we call "information ignorance:" pretending we understand the 'why' behind the way we do certain things vs. internalizing the 'why' to draw momentum from it to engage its benefactors.
A few of us argue we are slowly moving into the 'Wisdom Age.' For others, we are in the 'Knowledge Age,' and for others still, we are still lingering in the 'Information Age.' Though I don't think one is any more correct than the other, I do believe it is important we distinguish the three: There is a difference between information and knowledge, as there is a difference between knowledge and wisdom. Information is about availability of data; knowledge is about application; wisdom is about marrying the two to first evolve oneself (through intellectualization) and then act as a role model for others.
As we forge ahead in the 21st century, our shared challenge as today's business and academic leaders revolves around this very question: How are we going to bridge information with practice to fully enter the 'Knowledge Age' and, from there, collaborate to build the base for the common wisdom we are looking to surround and nourish ourselves with?

Leaders are a key element of any workplace: they playRead more…