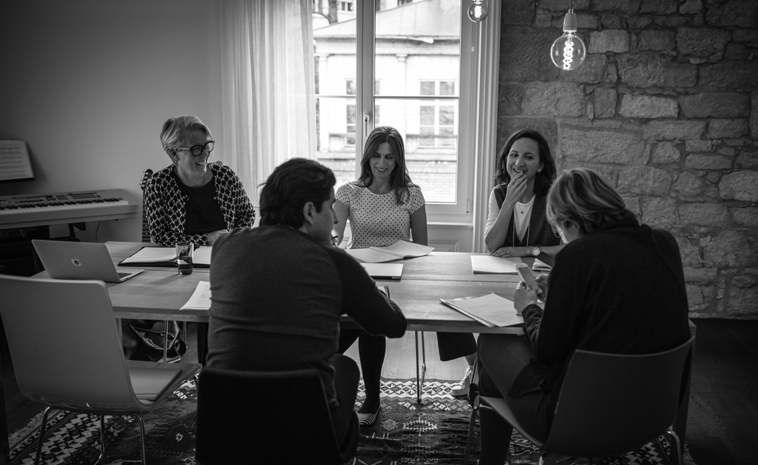 Nº 12
Why Whirling Chief? Who are we as a team?
Innovation is triggered by a thought and a tiny step by an individual; however, it takes an army to go into production.
Today, I'd like to introduce you to my army: a lean, mean team of six, taking care of all things Whirling Chief, from A to Z.
First is Sebnem Kabadayi, our executive and team assistant, based in Basel, Switzerland, working with me in our offices. Her nickname is 'klalice,' which comes from a Turkish word 'kralice' with a twisted tongue, meaning 'the queen.' She is the queen of everything, all right. Not only does she manage me and organize my insane calendar, but she keeps us all in straight line. So, there it goes… Long live klalice!!
Next is Cenk Kara Erlevent, who is our photographer (and at times, videographer). He is the co-founder of Aterlier 61 in Basel, Switzerland. Cenk is one of the most hardworking, quality-oriented people I have ever had the pleasure to work with. His humility for perfection of work, combined with his passion for equality, diversity and inclusion, is a hard combination to find. Thank you, Cenk, for all your patience and hard work on Whirling Chief.
Then, there is Gary Colen,  our copy-editor. Aside from God, Gary knows best how I make up words jumping between four languages, and how impatient I can be with my very own thoughts. Thank you, Gary, for helping me keep my thoughts straight and for being our eyes, ears, and voice through all the material.
Friederike Sommer, based out of Zurich, Switzerland, was first a colleague, then a dear friend, and now a strong collaborator. She helps publish blog posts for Whirling Chief and adds color to my at-times-insane, other-times-passionate voice, all while making everything around her even more beautiful with her touch. Thank you for all your support and love, Friederike!
Last but not least, there is Hulya Akca. Hulya is a designer, based in Barcelona, Spain. Not only is she one of the most balanced women I have ever met in my life, but also provides a truly amazing customer experience every time. We had previously worked on several projects together, and I am honored to have the opportunity to partner with her again. Hulya, you do know I want to be you when I grow up, right? Thanks for always being there.
With that, let me say: If I've learned only one thing professionally in this lifetime, it is that you need to do what you are good at, with love, and with the people you love. So, cheers to my army! Whirling Chief would not have happened without you.
Thank you, from the very bottom of my heart!

Leaders are a key element of any workplace: they playRead more…