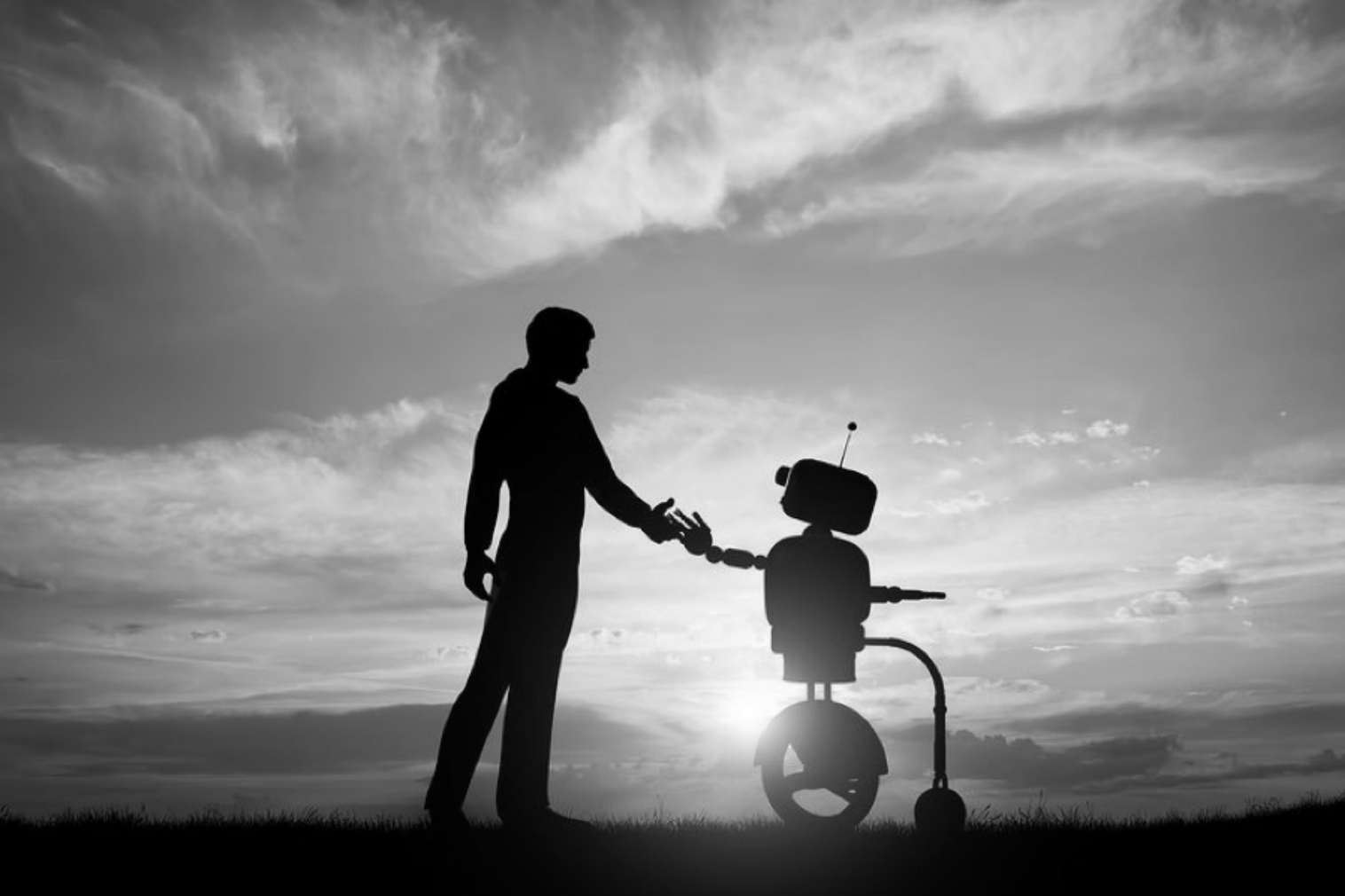 Nº 150
Digital Transformation and The HR Function ?
A few years back, I was part of an organization where our sales team was tasked to convince our customers that our product was the most innovative in the market. One of the sales managers came to my office and sat down. He said: "This is never going to work". I asked him, what the problem was.
He said: "I just spent a week of visiting customers showing them our product on an outdated laptop with Outlook 2007 and Internet Explorer on Windows XP. After a long day of customer meetings, when I finally came back to my hotel room, I had to activate my VPN in order to enter the internal server and update data collected during the day in our ERP system (customer business cards, order confirmations, technical inquiries). During the week, I also had to go through this process to fill in the annual performance review for my team, (which took up more time than the actual talk, I will have with them later this week!), report back on hours spent, approve time off requests, pay roll slips and sales bonuses from my team. One day I even had to call the candidate, I was hoping to send an offer letter, and tell her we will have to delay her start date, because I have to get back to my office before I'll be able to sign the papers to approve the offer. And don't even get me started on the expense report I'll have to get back to later."
Digital transformation is the trending buzzword in every boardroom discussion today and everywhere you turn CEOs and business owners are trying to figure out what this will mean to their organization.
It is not only about doing digital, it is about being digital. Digitizing internal processes and digitalizing products and services are necessary initiatives to survive in a highly competitive global market. The primary driver for a successful digital transformation is people and culture; the adaptability of your teams and change management skills of your leaders. Everyone seems to agree on this.
So why are we still not seeing a massive transformation of the HR function? According to the Q1 2017 Prophet survey of HR senior leaders, only 2% of HR leaders see HR as a key player in the organization's digital transformation. However, it should be self-evident that in order to facilitate a transformation in any organization of this magnitude, the digital movement should be lead from within, from the perspective of organizational design, human relations, leadership training, capability and skills building. Yet, according to a recent survey by Deloitte, 65% of organizations have no significant program to drive digital leadership skills. Only 36% of organizations involve HR when redesigning work processes for AI or robotics and only 11% of organizations feel capable of redesigning their organization for the future.
If this is not the time to rethink and reboot the HR function, and start leveraging the knowledge about People, Behavioral Science, Motivation and Engagement stuck in the 'HR' box, I don't know when is!
What you are doing is not working, and it is not digital transformation. For far too long HR leaders have tried to please boards with digitized Performance Management and KPI solutions that monitor and (micro) manage employees in order to feed mindless data to top management and trap middle managers in even more deskwork.
The strides taken have mostly focused on digitizing existing processes, which has led to our leaders and employees doing more and running faster (think mobile – now you work everywhere and any time). Processes have been automated and people have been made redundant, all of which have led to a general aversion and change resistance to new IT system initiatives. Instead of providing transparency, creativity and leveraging the potential in the organization, digitized processes have increased complexity in many organizations.
It is time to start building internal processes in our organizations with the same attention to design thinking and user experience as we do in marketing when designing customer experience. It is time to start thinking about our organizations as human, and design every tool and every system to facilitate effective human behavior. In order to engage and motivate humans, we should build systems that are transparent and let people in on 'how things work, why they work, and how people can affect them'.
So how exactly do we do that? Next time you initiate a project, kick off the development of a new product, review your internal processes or build a new service dare to challenge yourself and your organization and choose to take a new approach.
Allow your team to work across internal silos. Set them free to act and deliver regardless of titles and hierarchy. Appoint intrapreneurs and invite entrepreneurs to inspire them. Engage HR to work closely with the team in order to identify the organizational, interpersonal, technological barriers they encounter and continuously develop solutions to allow them to go further.
If we want our leaders and employees to start taking part in building out the next generation of digital products and services, we should start by building an organization that leverages the technologies available to us in our internal processes and allow our people to be effective doing more with less. Why not ask every one of your employees to come up with ideas on how to leverage technology at their workstation, in their work life, in their daily tasks and projects?
These are just a few of the things I could suggest HR people to consider getting the ball rolling:
Chat bots that perform the routine HR Service tasks of answering questions about vacation policy, sick leave, maternity leave, time off requests, basic legal questions etc.
Cloud-based, mobile platforms that handle employee contracts, payroll, salary changes, compensation overview, pension, insurance and everything else with smooth, automated processes safely stored in one electronic archive (e-signatures, approvals and all).
Collaborative software that enable co-creation, interactive learning, crowdsourcing, knowledge-sharing and everything else that already exists but is rarely seen exploited inside a corporate setting.
Mobile applications that make necessary registration and documentation as easy as taking a photo or short video.
Social platform that allow cross-organizational communication, transparency and fluency of information and most importantly, human relations.
Yes, some of these initiatives will automate jobs done by real people today. However, I am hopeful that these people will be able to tap into their potential somewhere else in the organization. Implementing co-creation platforms will allow for the development of a collective conscience in the organization, which will be a driver for building new products, services and business models. If we simultaneously introduce collaborative learning solutions to build leadership skills and enable people to unveil new talents that will open new opportunities. Being part of the process involved and actively engaged will certainly put the people in the driver's seat and make the change a lot easier for most employees.
In my experience, there is a wealth of untapped potential at all levels of every organizations. Approaching digital transformation from a design thinking, user experience, human relations perspective, will challenge the paradigm of business as we view it today and enable us to reboot our organizations and design creative, agile, engaging, dynamic structures that will attract and retain people who are actively adding value to the entire value chain of your business.
It will take courage. HR leaders and CEOs who are willing to change their paradigm and begin by thinking about human relations before business KPI's, are the ones who will be triumphant as we go through the digital revolution that inevitably will take down many organizations as we know them today. We are still waiting for the bravest organizations to lead the way, step forward and be the case stories we can reference here.

I have been on the road the past four weeks.Read more…