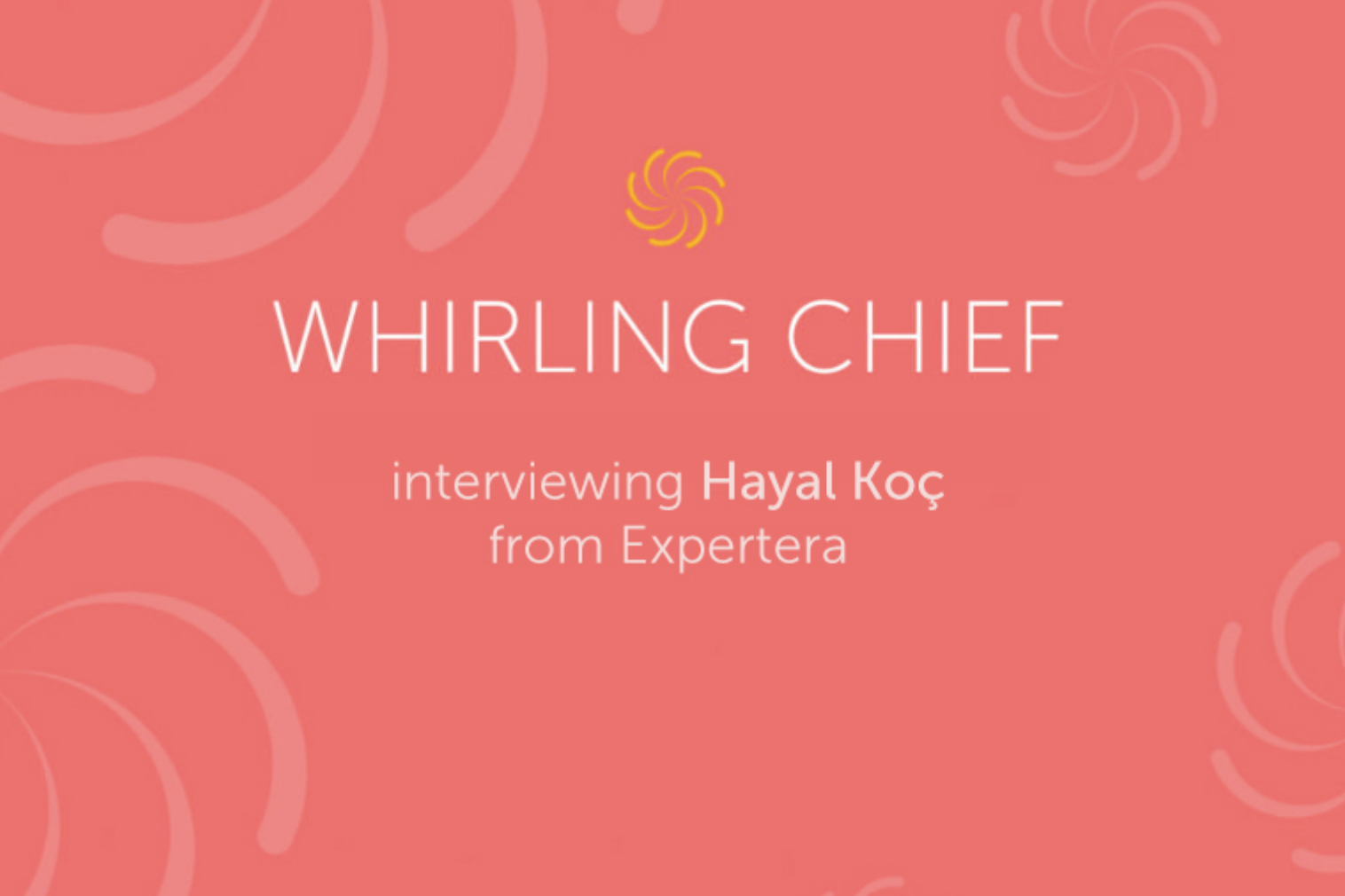 Nº 149
An Interview with Expertera on the Agile Future of Talent
In the early months of our platform, we talked quiet a bit about agility of talent, highlighted the book of Agile Talent we collaborated on with Dr. Jonathan Younger and Dr. Norm Smallwood.
During a 2016 HBR article, Managing On-demand Talent, we highlighted about how companies are gaining advantage through a new capability–strategic use of external experts–made possible by technology and the globalization of talent and how leaders around the world recognize that "lean," "agile," and "fast" strategies require new ways to access and leverage–without owning–key talent to fill critical gaps.
Today, we are sharing an interview with Hayal Koç, Partner and VP of Sales, Marketing & Business Development at Expertera, an on-demand expertise platform matching SMEs with companies and vice versa. The future of work is here.
How are you considering the transition of talent acquisition into business 4.0?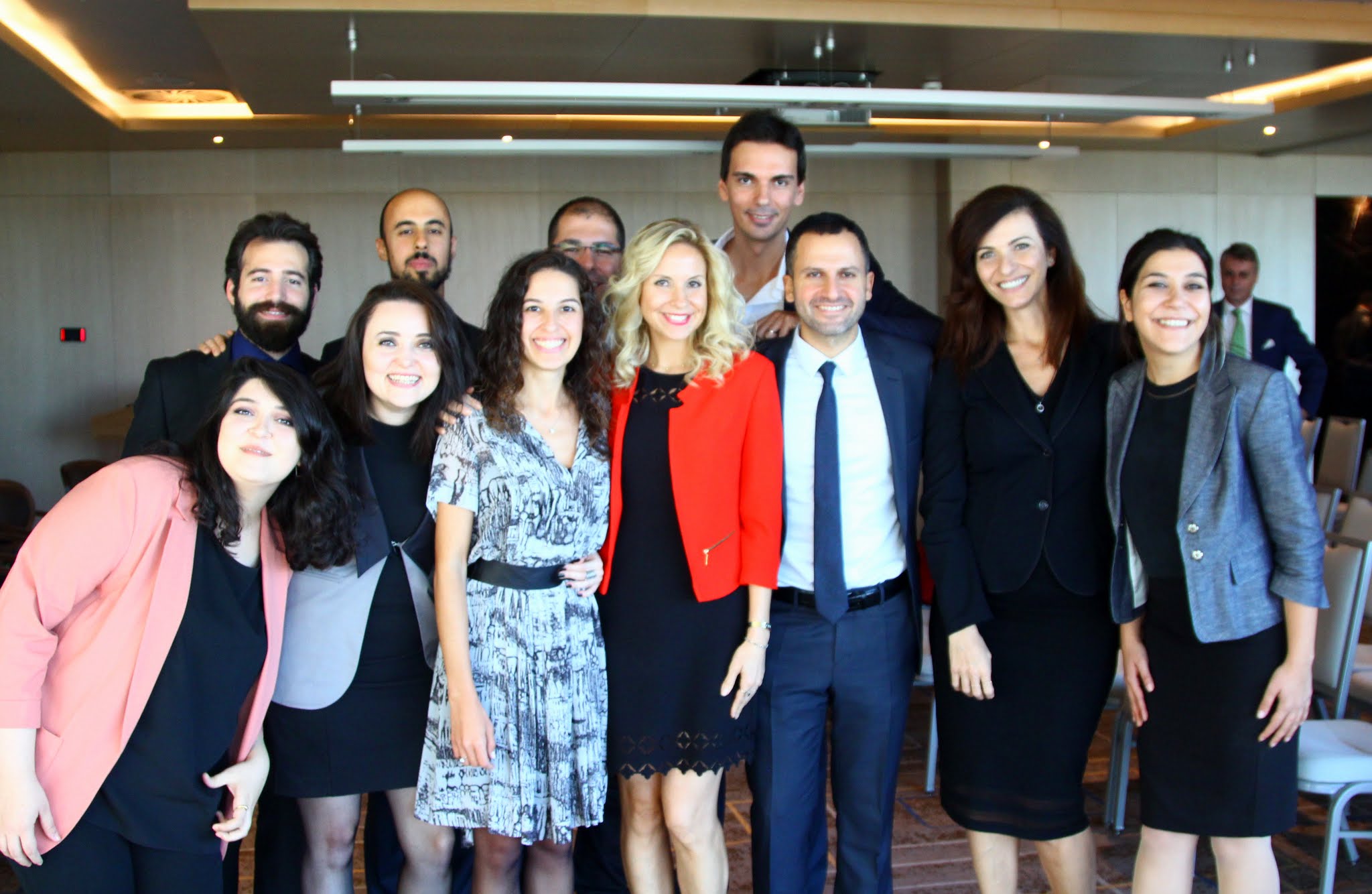 Whirling Chief: Can you tell us about the changing nature of work and how it impacts talent market dynamics?
Hayal Koc: The on-demand revolution has revolutionized so many aspects of our lives is now changing how we work. It's already impacted the physical elements of the office: cubicles and strict work schedules are out, open workspaces, co-working spaces and as-needed workspaces, or "hot desks" are in. We're now seeing a major shift towards a more flexible, on-demand employment model, also called the "Future of Work", or Work 4.0.
In Work 4.0, companies hire talent and structure their workforces in a flexible manner to ensure that each business initiative or project is completed by the person(s) with the right skills, expertise and expressed interest, instead of relying on traditional factors such as seniority, office politics or geographic proximity. Opening up the workforce to this level of fluidity not only enables work across borders and time zones, but it is expected to produce more effective and efficient business results. This is because the on-demand employment model benefits both parties: professionals with a specific expertise can work on projects of their choice and interests, while companies can work with the best-fit professionals on an as-needed, on-demand basis without a long-term commitment.
While the on-demand employment model initially began with daily tasks ("gigs") such as TaskRabbit, Uber and Gigster (hence the term "gig economy"), it is now impacting all levels of employment – even the most strategic decisions are being made and implemented by on-demand professionals!
The changing nature of work is no longer just a trend—it's a revolution that's here to stay, and it's just getting started! In fact, a recent Intuit report predicted that by 2020, 40 percent of American workers will be working on an independent, on-demand basis (either full-time or in some capacity).
WC: What does 'on-demand talent' mean? How related is it to the 'agile talent' concept?
HK: "On-demand talent" are independent professionals interested in working on a flexible, as-needed basis to solve critical business challenges at a variety of companies. These professionals have a wide-range of profiles –recently retired but active executives, MBA/PhD students, academics, freelancers, stay-at-home moms and even professionals working full-time or part-time. While they each have different motivations, the most common are a passion for forging their own career paths and managing their schedules, the desire to network and develop their skillsets, and in order to supplement their income.
Thus "on-demand talent" are the secret weapons of successful "agile talent management." Agility is a key requirement for any business to excel in today's fast-paced, competitive world full of uncertainty. Businesses can no longer rely on yearly talent planning, they must regularly review workforce requirements and be prepared to quickly and nimbly shift strategies to better meet the changing needs of both professionals and the business.
Agile talent management requires ensuring that the best-fit professionals are working on projects that excite and motivate them to outperform, rather than focusing on ways to engage the employee long-term. The rapid pace of technological advances, in particular, make it nearly impossible for companies to keep up using traditional HR methods. Using on-demand talent is an effective option to quickly and effectively fill critical skill gaps without making costly, long-term investments.
WC: What are the drivers behind this concept?
HK: Today's uncertain, rapidly changing and intense competitive environment is one of the main drivers of the flexible on-demand employment model. Managers have difficulty forecasting business and talent needs accurately and traditional employment models have become too expensive, too slow and at times ineffective in solving today's needs/ challenges.
Futhermore, the sheer pace of technological advances has made it nearly impossible for companies to keep pace, deeming on-demand talent the smart solution for filling unanticipated, highly-specialized skills gaps and leading transformations that require specific expertise.
Lastly, professionals increasingly value control over their schedules, work-life  balance, a higher meaning and purpose for their work and variety in their careers.
WC: Are companies leveraging the concept already? Can you provide a few examples?
HK: Absolutely! Companies of all types and sizes, all around the world, are now using talent platforms to source talent on an on-demand, project basis, rather than only hiring full time. Our clients at Expertera range from global private equity firms and consultancies to large corporations, SMEs and startups.
These companies mainly use on-demand talent in 6 main areas: to lead key intiatives that require previous first-hand business insights and expertise, to fill unexpected highly-specialized skills gaps, to assist when internal bandwith is low, to take on one-time initiatives, to educate and train staff, and to supplement internal intelligence with un-biased, external perspectives and know-how.
As an example, we connected a local SME with an experienced financial analyst who quickly and efficiently produced a world-class financial model prior to an acquisition. We connected a startup with a senior, experienced sales expert who worked with their sales team to improve their sales tactics and to help identify new sales channels.
WC: Is the concept of talent acquisition becoming obsolete in 21st century?
HK: Not at all, in fact we believe talent acquisition and talent management are becoming even more critical!
Talent acquisition is the process of accessing and engaging the right labor sources for an organization. As the labor market becomes more fluid and rapidly evolving technology becomes more integrated into our lives, human resources managers will play a key leadership role in creating an environment where innovation thrives. This requires cultivating the right company culture, accessing and engaging the right talent to meet specific goals and utilizing the appropriate processes, metrics and rewards for success.
Research has shown that the ability to access and retain the right talent, in particular, is now one of the biggest differentiating factors in business. And today, the right "talent" may be human or robotic, an internal or external resource, short-term or long-term (hourly, daily, weekly, monthly, yearly, or periodically). While a "blended workforce" brings significant benefits to the business, it also brings about new challenges that only an effective human resource leader can resolve. Examples include cultivating a strong company culture and positive working environment, ensuring employee engagement, and empowering professionals to innovate – especially when teams are not uniform and are in disparate locations. Furthermore, the medical, legal and retirement benefits for different types of labor will be an area that human resources must oversee fairly and effectively.
Thus effective talent acquisition and talent management will only increase in importance in the 21st century. On a positive note, human resources executives will also have numerous analytical tools and vendors at their fingertips that will help them to design, track, and integrate human resources processes.
WC: What's the impact of digitalization?
HK: Digitalization is forcing companies of all types and sizes become more agile, adaptive and innovative. This requires all functions, especially human resources, the backbone of any company, to change. And the need is imminent, as a recent survey by PwC found that more than 60% of managers believe that a skills gap is currently, and will be in the near future, their most pressing challenge and the biggest deterrent from succeeding in the digital era.
While implementing the right technical infrastructure is critical to digitalization, access to the right talent to resolve the skills gap is really a company's secret weapon and their sole option for long-term success. This is where on-demand talent platforms such as Expertera are particularly effective. Rather than taking the time to educate and train employees on each up-and-coming technology or specific topic (which may or may not be relevant in a years time) or hiring permanent employees for each requirement, companies can instead work with experienced subject matter experts on an on-demand, project basis. This not only saves time and effort, but it also brings in an unbiased, independent perspective that will help advance their digitalization strategies without delay.
Thus employing external, on-demand talent and adopting a "blended workforce" mindset will benefit and also be escalated by digitalization.
WC: There is so much hype around new technology when it comes to talent sourcing and selection; as a talent hub, how do you internalize innovative ideas around automation, artificial intelligence, etc.?
HK: Great question, we practice what we preach! As a fast-growing start-up in an industry ripe for evolution, we face budget constraints as well as the need to be agile and innovative. We've minimized these challenges by working with highly skilled, external on-demand talent in several areas such as establishing our digital marketing strategy, implementing artificial intelligence into our matching processes (via algorithms that assist in our superior expertise matching), automating some of our sales processes, etc.
WC: For organizations evolving structure and processes into 21st century, do you have any recommendations around how to think of bringing in the right talent?
HK: Establishing a flexible, "blended workforce" will not only multiply their access to talent manifold, but it will also improve strategic planning, as companies can more easily budget for specific assignments and projects, rather than long-term headcount and hiring.
An added bonus is that cultivating an environment where expertise is the most valuable asset and internal and external talent work together seamlessly provides the right incentives for all professionals to continuously improve upon their own skillsets.
In addition to bringing in the right talent, forming winning teams that nurture collaboration and innovation is also an important element to success.

One of the most frequent questions I get regarding ourRead more…