Build Up That Creativity Muscle
Creativity is a central source of meaning in our lives. Most of the things that are interesting to us or innovative in our lives is a result of creativity. What makes us different from our species – our language, values, artistic expression, ability to empathise, and engage with technologies – is the result of individual ingenuity that is recognized, rewarded, and transmitted through learning.
When we're creative, we feel we are living more fully. The number one attribute CEOs look for in their incoming workforce (according to an IBM survey of more than 1,500 CEOs across 33 industries and 60 countries) is not discipline, integrity, intelligence, or emotional intelligence – though those are also at the top, it is creativity.
Many of us consider 'creativity' as a natural skill a few gifted own… In reality, the notion that only few are born artistic is truly entrenched by self-generated narratives. All human beings have a creative side and more importantly, our creativity can flourish through regular practice.
Twyla Tharp, one of America's greatest dance choreographers, with more than 130 dances produced by her own company, as well as The Joffrey Ballet, the New York City Ballet, Paris Opera Ballet, London's Royal Ballet, and American Ballet Theatre, says "creativity is no mystery; it's the product of hard work and preparation, of knowing one's aims and one's subject, of learning from approaches taken in the past. It's a process undertaken every day. It's a habit."
To grow creativity at work, we studied 32 different exercises with corporate executives. 10 of these exercises shared below have proven extremely well.
Draw an object, any object – a cat, a vase, a flower – hold back any thoughts, emotions.
Draw a specific object using different color and/or technique every day for a week. Change the object from one week to another.
Pull up a word in the dictionary. Pick the word prior and after; write a short story using these three words.
Pick a tune you love; make up lyrics to it.
Take a selfie. Photoshop it by drawing or writing on it something cheerful.
Look up to clouds and imagine they are animals or objects.
Make a sandwich or lunch using an unusal ingredient.
Pick a slogan for your life or work philosophy. Decorate a piece of paper with it.
Try writing a 4 to 6 line poem on 'the day' or 'the night' as a subject.
Borrow play dough or legos from your child, niece or office neighbour and build a sculpture.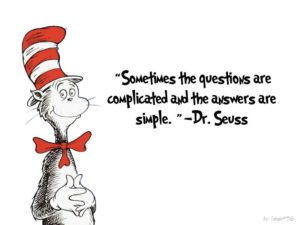 While much of these exercises are seen as 'simple' by general public, they are broadly known by recognized scientists globally and accepted as valid to develop creativity. What may be harder to figure out is how busy executives actually find time to put it into practice. Recognize you could work one or two of these exercises into your day routine very easily. Majority only require 15 minutes of your time.
With a little bit of planning you could really foster creativity for your self and your team members successfully.

"A character is the willingness to accept responsibility for one'sRead more…