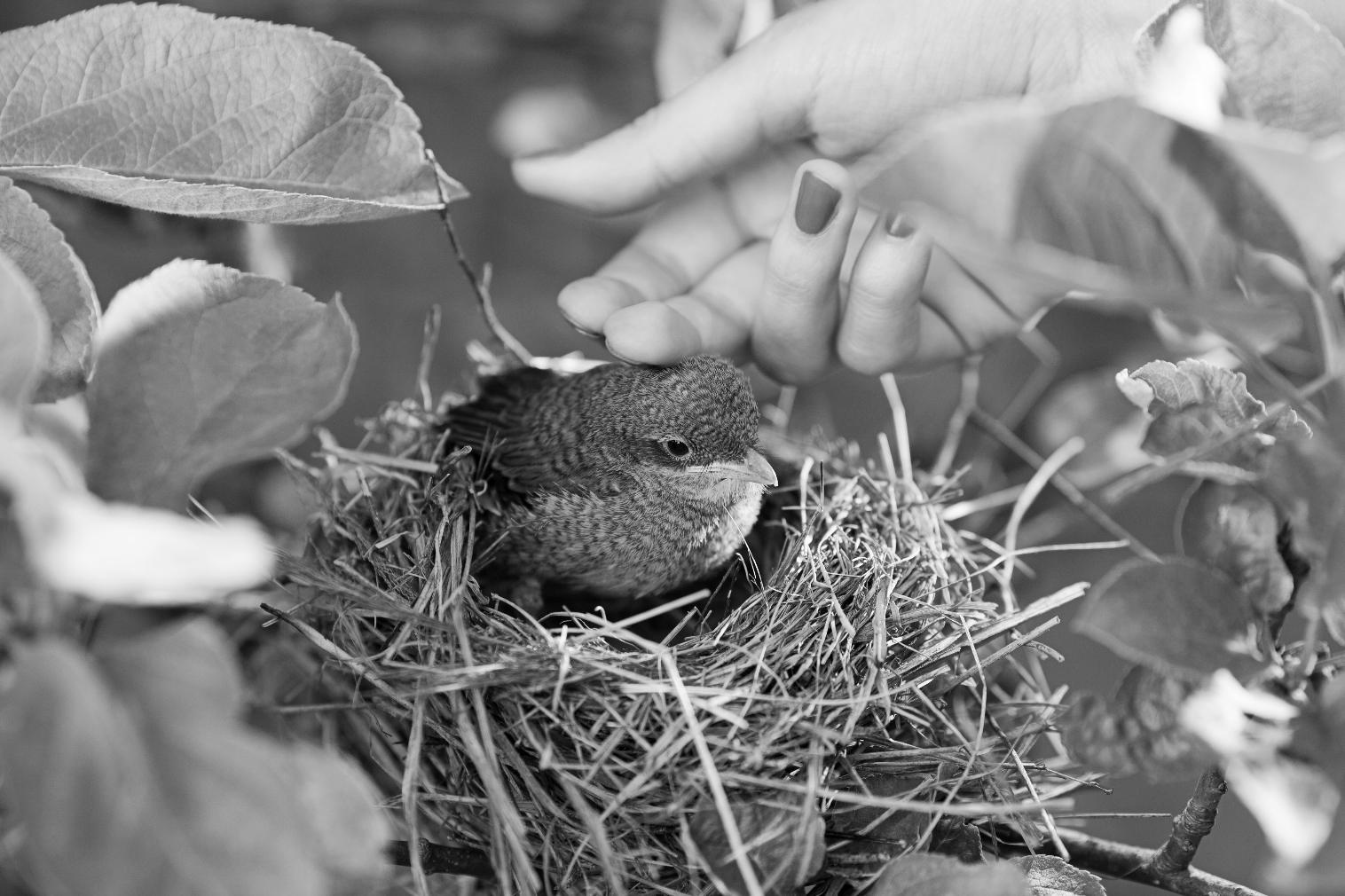 Nº 152
One Value Your Organization Must Live in the 21st Century
In a series of extensive, longitudinal studies of Fortune 500 firms, we tend to see that executives are working to evolve both the structure and incentive strategies of their organizations as businesses shift strategies toward less diversified portfolios.
Many organizations are known to "flatten" their hierarchy, meaning they reduce the number of management levels, double the size of their executive teams while changing the composition, and substantially push performance-based pay philosophies.
Interestingly though, "delayering" at the higher levels of the pyramid – typically associated with the delegation of authority – is a more complex phenomenon that is more indicative of centralization. More so, in today's business environment, we need deeper – perhaps more philosophical – conversations around the organization of resources and design.
There used to be a time when the majority of us in business thought of organizational structure as a way to manage individual resources. According to one of the few living management gurus, Henry Mintzberg,
"Every organized human activity – from the making of pottery to the placing of a man on the moon – gives rise to two fundamental and opposing requirements: the division of labour into various tasks to be performed and the coordination of those tasks to accomplish the activity."
To Mintzberg, an organization is made up of:
an operating core – individuals who perform the basic work of producing products and providing services (operational staff)
a strategic apex – management individuals, who oversee the entire system (senior management)
a middle line – managers of managers
a techno structure – a group of analysts who plan and control the work of others
support staff – a group of individuals who provide internal services, such as a mailroom, legal counsel, or public relations office
an ideology or culture – this encompasses the traditions and beliefs of an organization that distinguish it from other organizations
Except today's organization structure is no longer there to manage our individual resources; it is there to unleash collective potential. And Mintzberg, along with many other I/O psychologists and organizational theorists recognize that.
You see, in a life cycle of one organization, there are typical phases of growth, just like we humans have.
Organizations start up small. They have a lot of freedom and space for creativity and individualism, and then work their way up to a maturity scale.
For many organizations striving to reach Phase 5 (where collaboration is essential), the driver is a sense of community. Community requires that one cares about their work, colleagues, organization, and even their place in the world. It means when one suffers, others stop to recognize that suffering and pick the person up. Young companies usually exhibit this sense of community naturally. It becomes more and more difficult when things start to slow down, politics build up due to size and variety in intention, etc.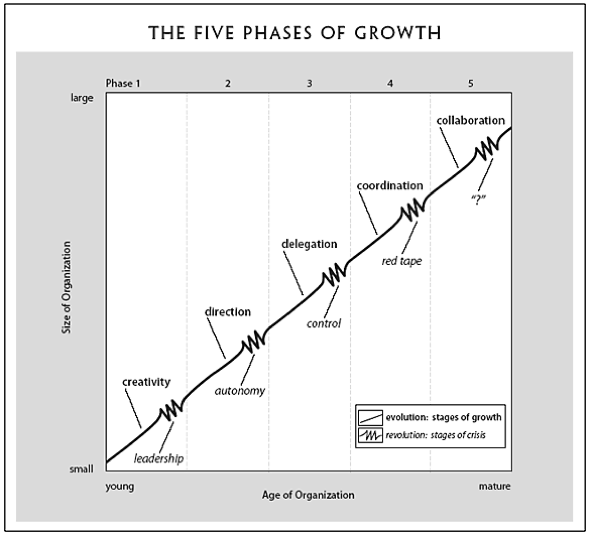 For organizations looking for the right structure, it is first and foremost important for you to understand what stage of growth you are in. Only then can you create the right environment to support flow of information and decision making. One needs to acknowledge that the value creation for 21st century business comes from a holistic approach to organizational health, meaning there needs to be a systems thinking to organizational design integrating structure, processes, and people to support the implementation of strategy and therefore goes beyond the traditional tinkering with "lines and boxes." Further, an effective individual mind-set shift and collective alignment to future vision give implementation success rates the biggest boost.
For organizations looking to build or rebuild structure to enable agility, you may want to invest in building a sense of community first. From there, you could collaborate to build a vision, align stakeholders, and help everyone else understand how they can be an active support to the transition.
As we have said in many previous Whirling Chief articles, "form follows function" when it comes to organizational design. That form will only serve your business effectively if it is build on the principles of community.
The key to unleash individual and collective potential may just be in the value of  'care.'

Leaders are a key element of any workplace: they playRead more…